Summary
De Amsterdamse Cantorij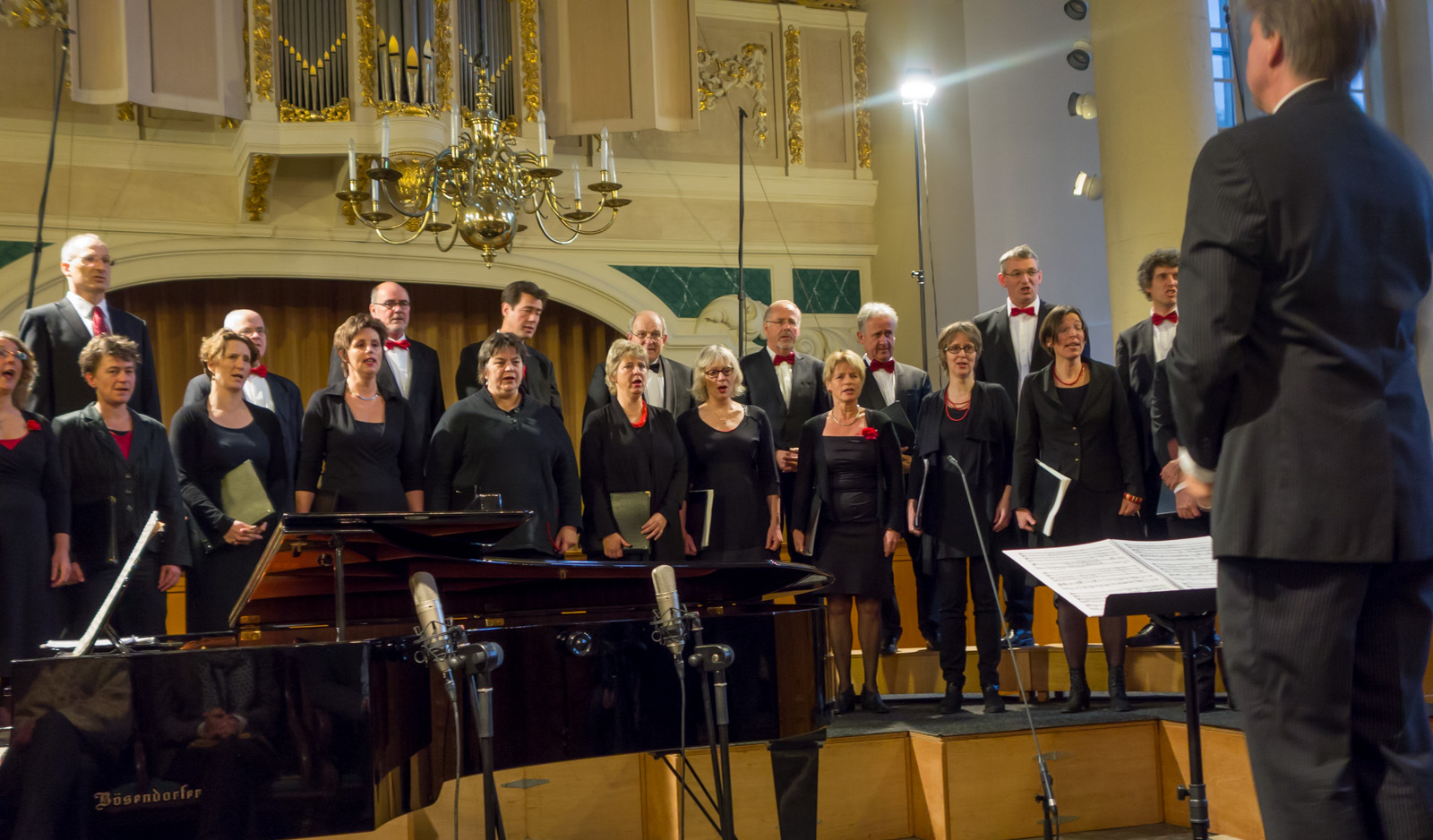 Chamber choir 'De Amsterdamse Cantorij' consists of 28 experienced singers and is directed by Felix van den Hombergh. Our repertoire includes a wide variety of choral music, ranging from Renaissance to contemporary music, and from a-cappella compositions to works for orchestra, choir and vocal soloists.
Conductor
Since 2002, conductor of De Amsterdamse Cantorij has been Felix van den Hombergh. He studied bassoon with Johan Steinman at the Koninklijk Conservatorium in The Hague and choir conducting with Barend Schuurman in Rotterdam. Apart from De Amsterdamse Cantorij, Felix van den Hombergh also conducts chamber choir Doulce Memoire in Haarlem, the Haarlem project choir 023 and Coro Encanto in Amsterdam.
Concerts
De Amsterdamse Cantorij usually performs in the Waalse Kerk (Walloon Church) in Amsterdam, as well as at locations outside Amsterdam, often in Abcoude, a village near Amsterdam. Besides a varied repertoire, De Amsterdamse Cantorij also aims for variety in the types of productions: we regularly perform large works in collaboration with professional musicians and vocal soloists, like Monteverdi's Marian Vespers and Bach's St John's Passion and Mass in B-minor. Other programmes include compositions for choir and smaller instrumental ensembles and of course works for a-capella choir. We give at least six concerts a year (two for each project). Each programme will be practised in fourteen rehearsals.
Our next concert
On this page of our website you will find information about our next concert.
Previous concerts
De Amsterdamse Cantorij has a rich history. To give you an impression of the diversity of our concerts you can find here a list of all concerts we have given over the past years, as they were advertised on this website.
Contact
De Amsterdamse Cantorij
E: info@amsterdamsecantorij.nl
M: 06 123 97 98 7 (Chairman)